Reference Stations
SiReNT currently includes nine reference stations that provide coverage of mainland Singapore as well as the offshore islands in the provision of differential GNSS correction data. Each reference station is installed in secured locations and we actively maintain them to ensure optimal operations. Aside from the SING reference station which is used as an integrity monitoring reference station for the network, the other nine stations are available for users to connect to.
Sensor Map (9 Locations)
Select reference station to view more information.
Station ID
SNYU
Location
Nanyang Technological University (NTU)
Coordinates

(WGS-84)

Latitude
N 1°20'44.84810"
X -1508025.227 m
Longitude
E 103°40'47.91672"
Y 6195576.969 m
Ellipsoidal Ht
76.246 m
Z 148798.263 m
Coordinates

(SVY21)

Easting
Northing
10934.735 m
36436.799 m
GNSS Receiver
Trimble Alloy
GNSS Antenna
Trimble GNSS-Ti Choke w/SCIS Dome
IGS Code
TRM59900.00 SCIS
Antenna Height
0.000 m
Measured up to
Bottom of antenna mount
Antenna Installed on
2014
Information Last Updated
5 May 2015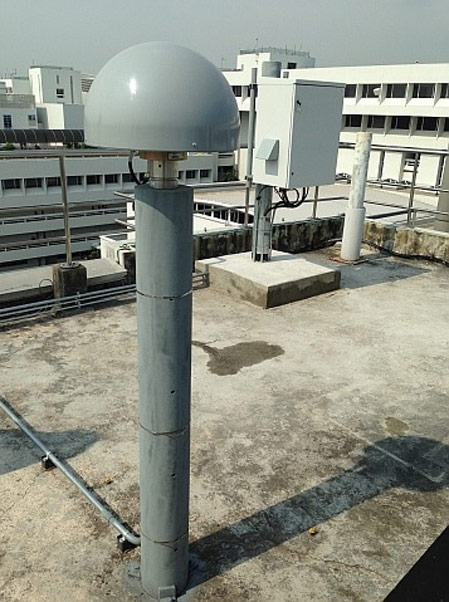 Station ID
SRPT
Location
Republic Polytechnic
Coordinates

(WGS-84)

Latitude
N 1°26'37.41926"
X -1519248.959 m
Longitude
E 103°47'03.88829"
Y 6192545.559 m
Ellipsoidal Ht
59.411 m
Z 159624.074 m
Coordinates

(SVY21)

Easting
Northing
22557.618 m
47265.636 m
GNSS Receiver
Trimble Alloy
GNSS Antenna
Trimble GNSS-Ti Choke w/SCIS Dome
IGS Code
TRM59900.00 SCIS
Antenna Height
0.000 m
Measured up to
Bottom of antenna mount
Antenna Installed on
2014
Information Last Updated
5 May 2015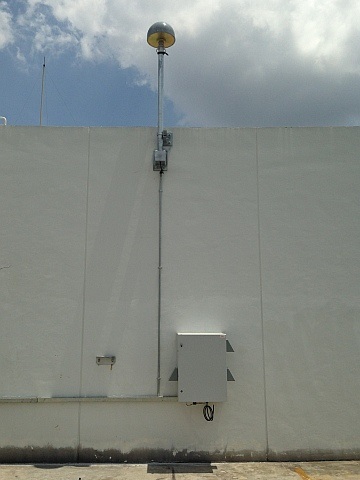 Station ID
SNPT
Location
Nanyang Polytechnic
Coordinates

(WGS-84)

Latitude
N 1°22'44.82064"
X -1526243.018 m
Longitude
E 103°50'55.51059"
Y 6191002.686 m
Ellipsoidal Ht
55.486 m
Z 152481.753 m
Coordinates

(SVY21)

Easting
Northing
29717.651 m
40121.255 m
GNSS Receiver
Trimble Alloy
GNSS Antenna
Trimble GNSS-Ti Choke w/SCIS Dome
IGS Code
TRM59900.00 SCIS
Antenna Height
0.000 m
Measured up to
Bottom of antenna mount
Antenna Installed on
2014
Information Last Updated
5 May 2015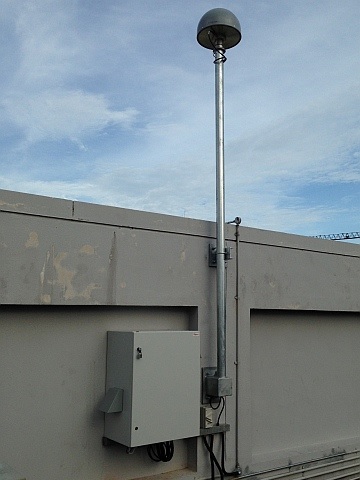 Station ID
SLYG
Location
Loyang
Coordinates

(WGS-84)

Latitude
N 1°22'21.44707"
X -1539524.135 m
Longitude
E 103°58'18.00928"
Y 6187726.731 m
Ellipsoidal Ht
51.158 m
Z 151763.925 m
Coordinates

(SVY21)

Easting
Northing
43396.751 m
39403.770 m
GNSS Receiver
Trimble Alloy
GNSS Antenna
Trimble GNSS-Ti Choke w/SCIS Dome
IGS Code
TRM59900.00 SCIS
Antenna Height
0.000 m
Measured up to
Bottom of antenna mount
Antenna Installed on
2014
Information Last Updated
5 May 2015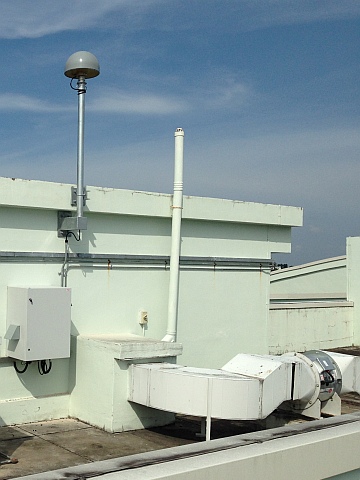 Station ID
SNSC
Location
National Sailing Centre
Coordinates

(WGS-84)

Latitude
N 1°18'49.12095"
X -1538472.450 m
Longitude
E 103°57'42.01188"
Y 6188108.833 m
Ellipsoidal Ht
15.253 m
Z 145243.192 m
Coordinates

(SVY21)

Easting
Northing
42284.293 m
32882.042 m
GNSS Receiver
Trimble Alloy
GNSS Antenna
Trimble GNSS-Ti Choke w/SCIS Dome
IGS Code
TRM59800.00 SCIT
Antenna Height
0.000 m
Measured up to
Bottom of antenna mount
Antenna Installed on
20 December 2011
Information Last Updated
5 May 2015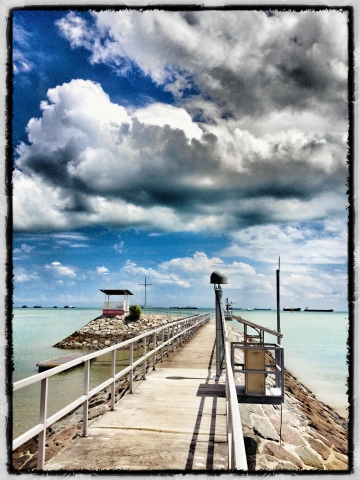 Station ID
SNUS
Location
National University of Singapore
Coordinates

(WGS-84)

Latitude
N 1°17'32.68755"
X -1518382.637 m
Longitude
E 103°46'31.83287"
Y 6193173.459 m
Ellipsoidal Ht
63.417 m
Z 142897.210 m
Coordinates

(SVY21)

Easting
Northing
21566.307 m
30534.079 m
GNSS Receiver
Trimble Alloy
GNSS Antenna
Trimble GNSS-Ti Choke w/SCIS Dome
IGS Code
TRM59900.00 SCIS
Antenna Height
0.000 m
Measured up to
Bottom of antenna mount
Antenna Installed on
2014
Information Last Updated
5 May 2015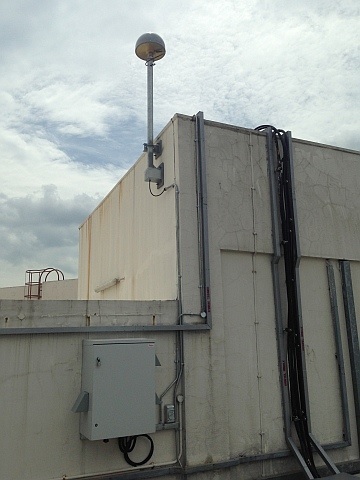 Station ID
SSMK
Location
Semakau Landfill
Coordinates

(WGS-84)

Latitude
N 1°12'37.48752"
X -1518410.730 m
Longitude
E 103°46'31.49934"
Y 6193331.346 m
Ellipsoidal Ht
25.419 m
Z 133831.345 m
Coordinates

(SVY21)

Easting
Northing
21555.796 m
21466.939 m
GNSS Receiver
Trimble Alloy
GNSS Antenna
Trimble Zephyr Geodetic 2
IGS Code
TRM55971.00
Antenna Height
0.000 m
Measured up to
Bottom of antenna mount
Antenna Installed on
21 August 2009
Information Last Updated
5 May 2015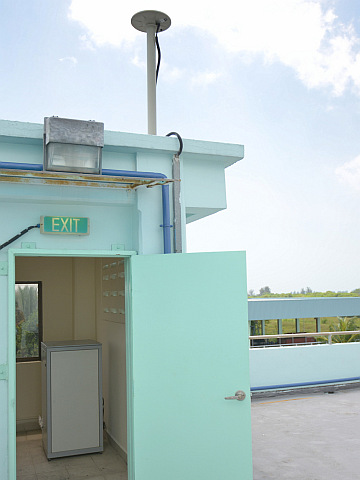 Station ID
SSTS
Location
Sultan Shoal
Coordinates

(WGS-84)

Latitude
N 1°14'23.49077"
X -1504599.629 m
Longitude
E 103°38'52.29482"
Y 6196617.251 m
Ellipsoidal Ht
13.570 m
Z 137086.270 m
Coordinates

(SVY21)

Easting
Northing
7359.574 m
24723.506 m
GNSS Receiver
Trimble Alloy
GNSS Antenna
Trimble GNSS-Ti Choke w/SCIS Dome
IGS Code
TRM59900.00 SCIS
Antenna Height
0.000 m
Measured up to
Bottom of antenna mount
Antenna Installed on
2014
Information Last Updated
5 May 2015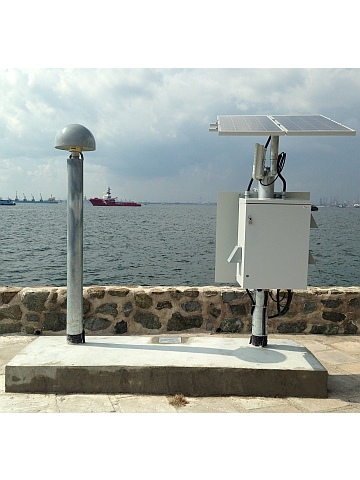 Station ID
SMS1
Location
Meteorological Service Singapore Upper Air Observatory
Coordinates

(WGS-84)

Latitude
N 1°20'25.60771"
X -1530491.719 m
Longitude
E 103°53'16.40533"
Y 6190040.099 m
Ellipsoidal Ht
37.860 m
Z 148206.547 m
Coordinates

(SVY21)

Easting
Northing
34073.254m
35845.357 m
GNSS Receiver
Trimble Alloy
GNSS Antenna
Trimble Zephyr 3 Geodetic w/ TZGD
IGS Code
TRM41249.00
Antenna Height
0.000 m
Measured up to
Bottom of antenna mount
Antenna Installed on
2019
Information Last Updated
2-Jan-2019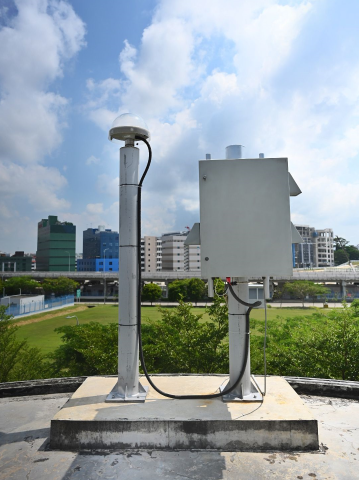 I am ready!
Subscribe to SiReNT